My decades-long work and activism at The Hunger Project to help end hunger and poverty shaped me irrevocably. Leading during challenging times, in complex environments, working across multiple countries, cities, and villages – and with big outcomes at stake – taught me a lot about people, empowerment, and impact.
My leadership might look easy in hindsight, but it didn't start out that way! Becoming a leader took overhauling who I thought I was, and what I thought I was capable of. I grew from someone who always felt on the outside looking in, never quite good or confident enough – to someone who led on her own terms and made a difference on a global stage.
Through that process, I pressed up against all my old ideas and wounds – about my worth, my ability, my shortcomings, and even my pessimism for the world. I came to know that the future I wanted to be part of – one of justice and equity for all – would require me to drop the limiting beliefs I had, and step into an expanded vision for myself as a leader.
So that's what I did – and was guided in that by the countless women I met who, in spite of enormous obstacles, defied their conditioning, culture, and social expectations to claim their power. They made the impossible possible.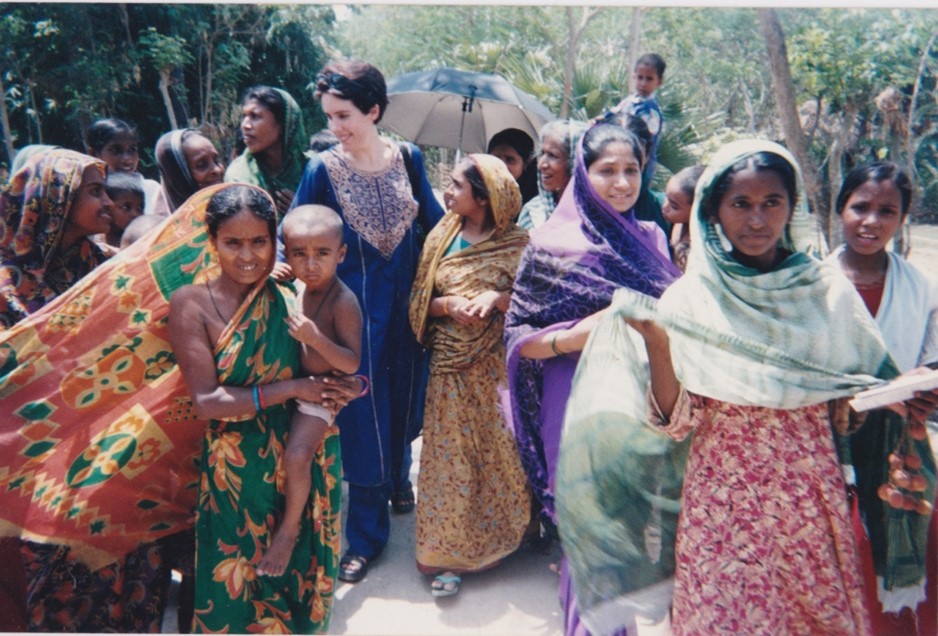 Bangladesh 1998
I absolutely believe that leadership – responsible, impactful, courageous leadership – is available to everyone. It's not an entitlement. It's not something you're either born with or not. It can be learned – and I can show you how.
This is why I'm launching my new program The Leadership Accelerator – to accelerate the leadership ability of people: so we have more people taking effective action on things that matter.
The Leadership Accelerator will activate inspired, accountable, inclusive, and successful leadership in organisations. It's designed to create a culture of leadership excellence through a combination of a world-class curriculum – and weekly group coaching led personally by me.
Trust me – you will want your team and organisation in this!
We all have the ability to grow, lead and make a difference.
If you were to truly get this about yourself, and be trained and supported as a leader in your life and work – what could you do? Who would you be?
If this were to be the mindset of your organisation – what might be achieved? What could be possible? How much more rewarding and fulfilling would it be?
I invite you to find out!
The Leadership Accelerator is currently open to only 4 organisations. Interested? Reply to this and let's talk. Applications close in 2 weeks.
Much love,
Cathy