Wild and Precious Life Mentor Program
"Tell me, what is it you plan to do
with your one wild and precious life?"
Mary Oliver, A Summer Day
I mentor people who want to grow, achieve more, and help make the world that little bit brighter.
I've been the CEO of a mission driven organisation – setting strategy, creating culture, delivering objectives, leading staff and reporting to boards.
I've been a global VP, supporting teams and leaders around the world – across different cultures and concerns, bringing alignment and energy to the task.
I've witnessed searingly heart breaking things, as well as the absolute best that humanity can be. I fully believe in the capacity of people to awaken and transform.
I've been meditating for 31 years, and I've invested significantly in personal and professional development.
I bring this to you to help you be the best leader and human you can be.
I'll help you live into your one wild and precious life.
My mentor program is for people who:
Have increased responsibilities at work and know that what got them there isn't enough now
Have ideas and yearnings, and no plan or guide
Feel they have unexpressed potential within, and can't bear it any longer
Have an idea for a social enterprise, but don't know how to begin
Want to play a bigger game, but feel terrified (and excited) by that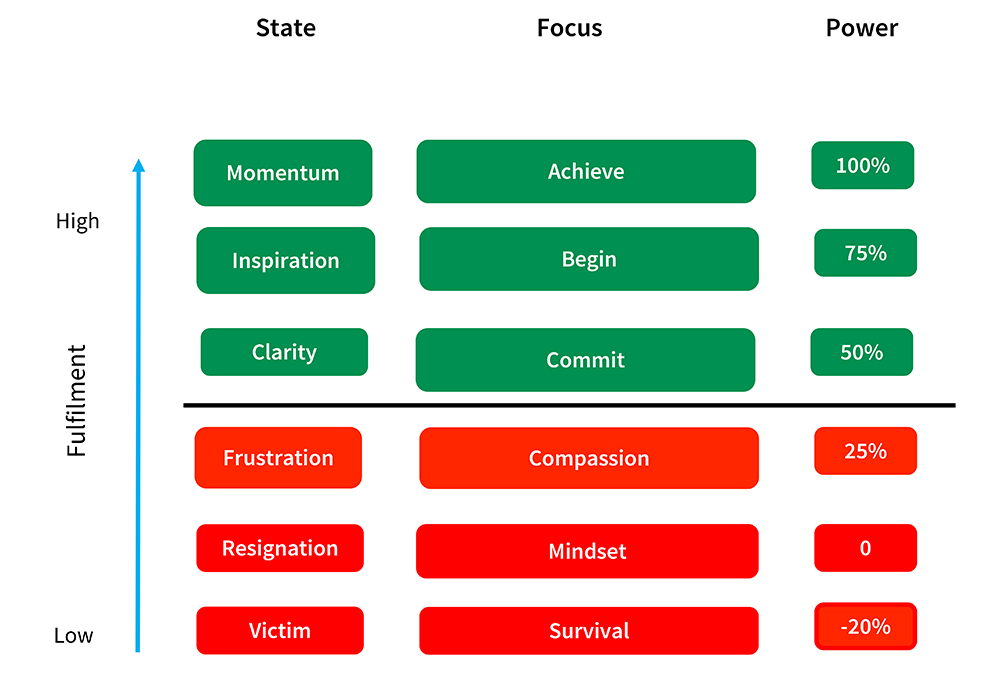 "Cathy has a unique voice in leadership that makes you stop and listen. She cuts underneath rhetoric to delve into each person's humanity. Her ability to engage an audience is equally measured with her one-on-one mentoring abilities - she inspires and has you rethinking the status quo and what is truly possible for you and your organisation.

Belinda Brosnan

Telstra Business Women's Award winner, Qld
"I was looking for a mentor as I felt like I wasn't progressing in the way I thought I would. I also felt a bit flat, and frustrated. I'd heard Cathy speak before, and I felt drawn to her realness and also experience. Her mentor program has connected me to my own power and abilities. I've started something new at work and I'm feeling hopeful for the first time in a long while.

Alison L

Sales Manager, Melbourne
This program will enable you to:
Move from frustration and resignation, into clarity and momentum
Shift your mindset to one that is hopeful and expansive. Remove blockers to your thinking
Explore what is truly possible, and gain the clarity to focus on achieving something meaningful
Become a leader that makes you proud, and influences everyone in your life, including your family, your team and your community
The Program Will Involve:
A series of 1:1 mentoring sessions with me, face to face or via Skype/Zoom
Regular check ins via phone and email, including recommended reading, books, articles, TED Talks etc
This is a 6 month program
Make an impact! Let's face it, you haven't come to this page because you want to pussy foot around!
Get In Touch
"I'm leading a big part of our business and wanted support to grow my abilities. Cathy is very practical and also has a lot of experience and wisdom. I felt equally listened to and challenged, which was great! (We also laughed a lot.) I feel more able now to have compassion for myself and to role model better leadership for the people in my team. The feedback has been reflecting this.

Bryan M

Senior Executive, Sydney
"Cathy's mentoring has given me clarity and focus. I knew in my heart I was capable of more, but I couldn't seem to get things firing. She helped me strip away what wasn't important, including old stories and habits, and crystallise my own dreams.

Renee S.

Small business owner, Brisbane
Interested in mentoring?
I'd love to talk to you about what might be possible!